WHO IS DR. JOSE P. RIZAL?
Jose Rizal is dubbed as the pride of the Malayan race. He was born on June 19, 1861, in Calamba, Laguna, Philippines.
At the age of 3, Jose Rizal learned the alphabet from his mother; at 5, while learning to read and write, he already showed inclinations to be an artist. He astounded his family and relatives by his pencil drawings and sketches and by his moldings of clay. He wrote a Tagalog poem at 8, "Sa Aking Mga Kabata".
In 1877, he obtained his Bachelor of Arts degree with an average of "excellent" from the Ateneo Municipal de Manila at the age of 16. The same year, he enrolled in Philosophy and Letters at the University of Santo Tomas, at the same time took courses leading to the degree of surveyor and expert assessor at the Ateneo. He finished the course on March 21, 1877 and passed the Surveyor's examination on May 21, 1878. Because of his age, 17, he was not granted license to practice the profession until December 30, 1881.
In 1878, he enrolled in medicine at the University of Santo Tomas. On May 3, 1882, he sailed for Spain where he continued his studies at the Universidad Central de Madrid. On June 21, 1884, at the age of 23, he was conferred the degree of Licentiate in Medicine and on June 19,1885, at the age of 24, he finished his course in Philosophy and Letters with a grade of "excellent."
He traveled extensively in Europe, America and Asia. He mastered 22 languages: Arabic, Catalan, Chinese, English, French, German, Greek, Hebrew, Italian, Japanese, Latin, Malayan, Portuguese, Russian, Sanskrit, Spanish, Tagalog, and other native dialects.
A genius, he was an architect, artist, businessman, cartoonist, educator, economist, ethnologist, scientific farmer, historian, inventor, journalist, linguist, musician, mythologist, nationalist, naturalist, novelist, ophthalmic surgeon, poet, propagandist, psychologist, scientist, sculptor, sociologist, and theologian.
He published works that bear enlightenment for the suppressed. In March 1887, NOLI ME TANGERE, a satirical novel published in Berlin; on September 18, 1891, EL FILIBUSTERISMO, his second novel and a sequel to the NOLI, was printed in Ghent. Because of his fearless exposure to the injustices he was imprisoned from July 6, 1892, to July 15, 1892, for subversion.
While a political exile, he engaged in agriculture, fishing and business; he maintained and operated a hospital; he conducted classes and taught languages and the Arts. He entered into correspondence with renowned men of letters and sciences abroad. His sincerity and friendliness won him the trust and confidence of those assigned to guard him; his intelligence and humility gained for him the respect and admiration of prominent men of other nations; his courage and determination to uplift the welfare of his people were feared by his enemies.
In his prison cell, he wrote an untitled poem known as "Ultimo Adios" and considered a masterpiece and a living document that expressed his love of his country and his countrymen.
He was convicted of rebellion and was executed on December 30, 1986. JOSE RIZAL is the national hero of the Philippines
The Rizals is considered one of the biggest families during their time. Domingo Lam-co, the family's paternal ascendant was a full-blooded Chinese who came to the Philippines from Amoy, China in the closing years of the 17th century and married a Chinese half-breed by the name of Ines de la Rosa.
Researchers revealed that the Mercado-Rizal family had also traces of Japanese, Spanish, Malay and Even Negrito blood aside from Chinese.
Jose Rizal came from a 13-member family consisting of his parents, Francisco Mercado II and Teodora Alonso Realonda, and nine sisters and one brother.
FRANCISCO MERCADO (1818-1898) Father of Jose Rizal who was the youngest of 13 offsprings of Juan and Cirila Mercado. Born in Biñan, Laguna on April 18, 1818; studied in San Jose College, Manila; and died in Manila.
TEODORA ALONSO (1827-1913) Mother of Jose Rizal who was the second child of Lorenzo Alonso and Brijida de Quintos. She studied at the Colegio de Santa Rosa. She was a business-minded woman, courteous, religious, hard-working and well-read. She was born in Santa Cruz, Manila on November 14, 1827 and died in 1913 in Manila.
SATURNINA RIZAL (1850-1913) Eldest child of the Rizal-Alonzo marriage. Married Manuel Timoteo Hidalgo of Tanauan, Batangas.
PACIANO RIZAL (1851-1930) Only brother of Jose Rizal and the second child. Studied at San Jose College in Manila; became a farmer and later a general of the Philippine Revolution.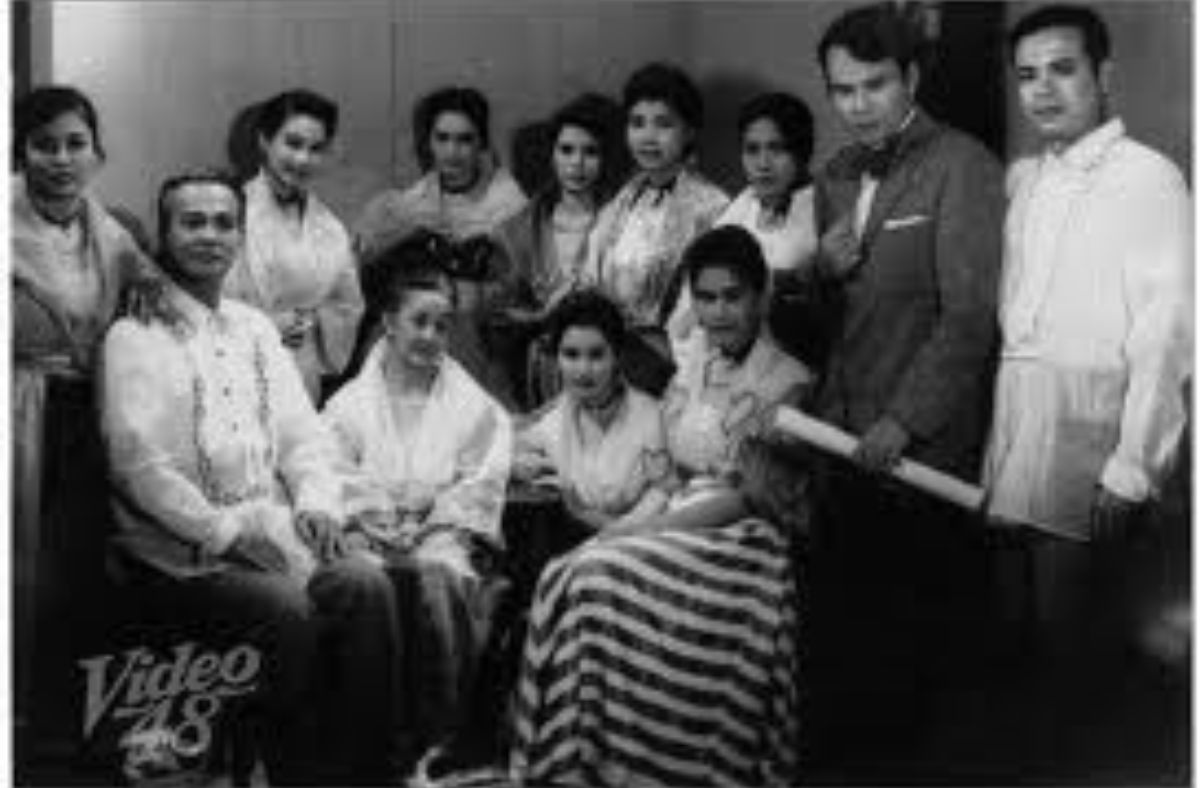 NARCISA RIZAL (1852-1939) The third child. married Antonio Lopez at Morong, Rizal; a teacher and musician.
OLYMPIA RIZAL (1855-1887) The fourth child. Married Silvestre Ubaldo; died in 1887 from childbirth.
LUCIA RIZAL (1857-1919) The fifth child. Married Matriano Herbosa.
MARIA RIZAL (1859-1945) The sixth child. Married Daniel Faustino Cruz of Biñan, Laguna.
JOSE RIZAL (1861-1896) The second son and the seventh child. He was executed by the Spaniards on December 30,1896.
CONCEPCION RIZAL (1862-1865) The eight child. Died at the age of three.
JOSEFA RIZAL (1865-1945) The ninth child. An epileptic, died a spinster.
TRINIDAD RIZAL (1868-1951) The tenth child. Died a spinster and the last of the family to die.
SOLEDAD RIZAL (1870-1929) The youngest child married Pantaleon Quintero. Search
PHILOSOPHY may be defined as the study and pursuit of facts that deal with the ultimate reality or causes of things as they affect life.
Rizal's concept of the importance of education is enunciated in his work entitled Instruction wherein he sought improvements in the schools and in the methods of teaching. For Rizal, the mission of education is to elevate the country to the highest seat of glory and to develop the people's mentality. Since education is the foundation of society and a prerequisite for social progress, Rizal claimed that only through education could save any country from domination.
Rizal's philosophy of education, therefore, centers on the provision of proper motivation in order to bolster the great social forces that make education a success, to create in the youth an innate desire to cultivate his intelligence.
Rizal's guiding political philosophy is the extension of human rights, the training for self government and the arousing of spirit of discontent over oppression, brutality, inhumanity, sensitiveness and self love.
That body of knowledge relating to society including the wisdom which man's experience in society has taught social philosophy.
The above dealt with man's evolution and his environment, explaining for the most part human behavior and capacities like his will to live; his desire to possess happiness; the change of his mentality; the role of virtuous women in the guidance of great men; the need for elevating and inspiring mission; the duties and dictates of man's conscience; man's need of practicing gratitude; the necessity for consulting reliable people; his need for experience; his ability to deny; the importance of deliberation; the voluntary offer of man's abilities and possibilities; the ability to think, aspire and strive to rise; and the proper use of brain and spirit. All of these combined to enhance the intricacies, beauty, and values of human nature served as Rizal's guide
We'd be happy to send you information on Knights of Rizal in Maysa Ohana, invite you to our activities or connect you with the nearest chapter in your area.